First Freshener



Nubilop Acres Sweetheart
N1956806
(Click on Registration #)
Sweetheart is all that and more! There are several exciting things about this doe---She carries our herd name, she will be the first daughter to freshen out of Lakeshore Executive Order, her dam has a very pretty udder and Sweetheart has done extremely well in the 2019 show ring. I am sure most of us have heard the song "High Hopes". Well I certainly have high hopes for her freshening out with a lovely udder.


2019 Show Wins
Dry Yearling



SMDGA Show, Neosha, MO
(Judges: Jay Rudolph, TeCoa Seibert, Colt Churchill)
3rd of 14 in Ring 1
2nd of 14 in Ring 2
1st of 13 in Ring 3, Jr. GCH & Best Jr. Doe In Show



Quad State Classic, Sioux Center, IA
(Judge: Jennifer Lawrence)
1st of 7, Jr. GCH



Iowa State Fair, Des Moines, IA
(Judge: Timothy Flickinger)
1st of 27



Nebraska State Fair, Grand Island, NE
(Judges: Joe Pilotte & Karen Smith)
1st of 16 in Ring 1, Jr. GCH & Best Jr. Doe In Show
1st of 16 in Ring 2, Jr. GCH



Cumulative Show Wins



2018 (Junior Doe) – 1x 1st, 2x 2nd & Res. Jr. CH




Breeding/Kidding info


Sweetheart's photos...


Junior Doe


Dam



M*L Legacy Beautiful Lady
1-05 V85(+VAV)


Dams Dam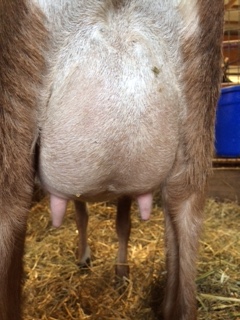 M*L Legacy Simply Ruby


Sires Dam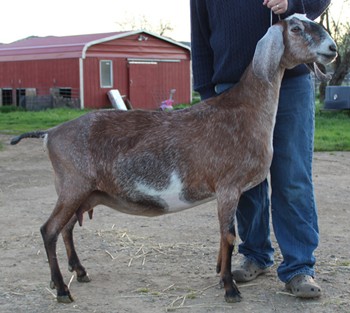 Lakeshore C The Girl Next Door