Senior Doe



Lakeshore Isn't She Lovely
N1860279
(Click on Registration#)
G6s Normal by Test
2-03 V88 (+EEE)
1-04 +84(+VVV)


2 Year Old 2nd Freshener...

Sire: *B Mountain Muse Stat Vindicator
SS: SGCH ++*B Lakeshore Farms Star Status
SD: SGCH Mountain Muse Playboy's Vixen 2*M

Dam: GCH Lakeshore Playboy Scandal 7*M
DS: SGCH +*B J&R Spirits Dakota Playboy
DD: GCH Lakeshore EX Summer Sensation 6*M

DOB: March 12, 2017


Lovely is one of those does I spoke about on our Introduction page. She carried a set of quads as a yearling milker and her ankles are severely bent over. This has drastically affected her in the show ring as well as linear appraisal. We have tried to correct it as best we can by the way we trim her hooves. She is beautiful in general appearance and dairy strength with nice height and width to her rear udder in addition to having a very nice and tight foreudder attachment. If we could just change those feet of hers she could easily attain her champion status next year. Lovely is a very easy milker and has consistently produced per our barn records from 9# to 9.5# per day through the show season and into the heat of summer. Her linear appraisal scores reflect the issues with her feet.


2019 Show Wins
2 Year Old 2nd Freshener



SMDGA Show, Springfield, MO
(Judges: Jay Rudolph, TeCoa Seibert, Colt Churchill)

6th of 7 in Ring 1
2nd of 7 in Ring 2
1st of 7 in Ring 3



Quad State Classic Dairy Goat Show, Sioux Center, IA
(Judges: Jennifer Lawrence)
2nd of 3



Iowa State Fair, Des Moines, IA
(Judge: Timothy Flickenger)
5th of 14



Nebraska State Fair, Grand Island, NE
(Judges: Joe Pilotte & Karen Smith)

8th of 15 in Ring 1
15th of 15 in Ring 2



Flat Water Classic, Madison, NE
(Judges: Julie Matthys & Timothy Flickinger)

3rd of 3 in Ring 1
2nd of 3 in Ring 2



Cumulative Show Wins



2018 (Yearling Milker) – 2x 2nd, 1X 1st Udder of Class




Breeding/Kidding info


Lovely's Photos...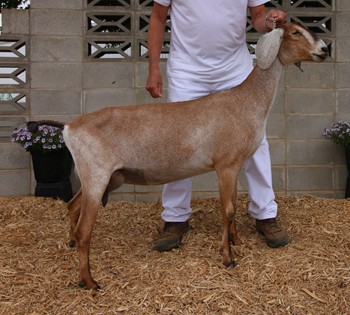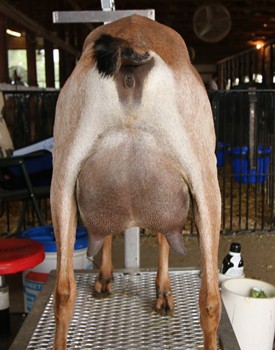 Yearling First Freshener...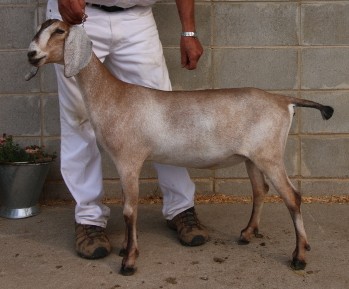 junior doe photo...



Dam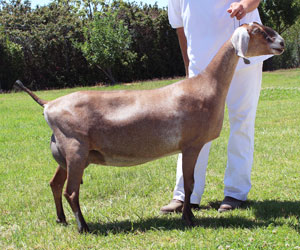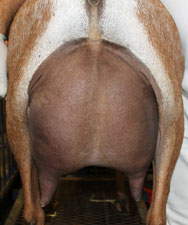 GCH Lakeshore Playboy Scandal 7*M
2-05 88(VVVV)


Sires Dam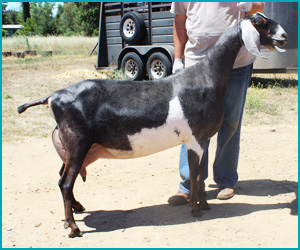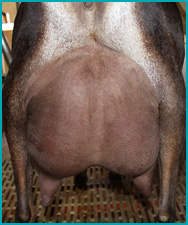 SGCH Mountain Muse Playboy's Vixen 2*M
3-02 91(EEVE)


Dams Dam




GCH Lakeshore EX Summer Sensation 6*M
2-03 88(VVVV)