Senior Doe



Nubilop Acres Sweetheart
N1956806
(Click on Registration #)
G6s Normal by Test
When Sweetheart freshened this past spring we were very pleased with her mammary system. However, there is one place I would certainly make improvements and that is the placement of her teats which tend to point out a little. However, she has the needed height and width of rear attachment along with a pretty foreudder extension. Combine that with her beautiful general appearance and we have a permanent champion in the making in the next year or two.


2020 Show Wins
2 Yr. Old 1st Freshener



Quad State Classic, Sioux Center, IA
(Judge: Ashley Scheel)
1st of 8



NDGA Show, Weeping Water, NE
(Judges: Mark Baden, Dan Greene, Jennifer Lawrence)
2nd of 9 in Ring 1
2nd of 9 in Ring 2
3rd of 9 in Ring 3



Cumulative Show Wins



2019 (Dry Yearling) – 5x 1st, 4x Junior Champion, 2x Best Junior Doe In Show
2018 (Junior Doe) – 1x 1st, 2x 2nd & Res. Jr. CH



Breeding/Kidding info


Sweetheart's photos...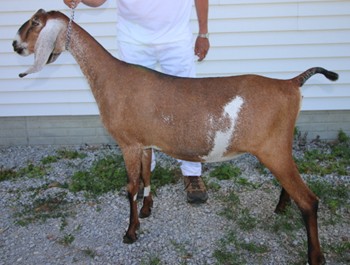 Dry Yearling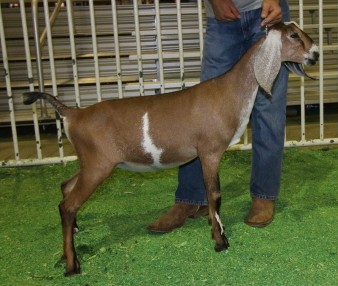 Junior Doe


Dam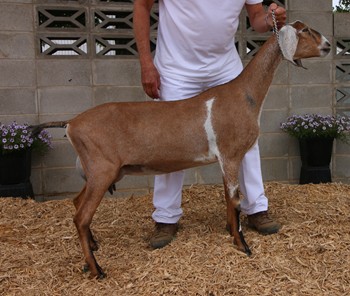 M*L Legacy Beautiful Lady
1-05 V85(+VAV)


Dams Dam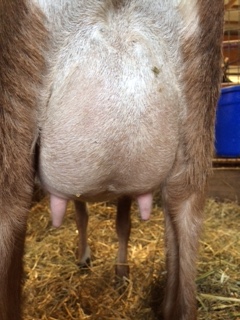 M*L Legacy Simply Ruby


Sires Dam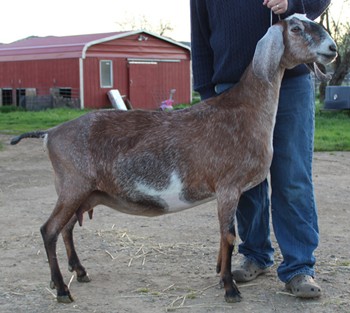 Lakeshore C The Girl Next Door