Senior Doe



DKGH Sonset Rosary
2019 Colorama Sale Doeling
N2027553
(Click on Registration #)
G6s Normal by Parentage


Yearling 1st Freshener
Sire: SGCH ++*B Copper Hill Breakaway's Sonset
SS: SGCH ++*B Copper Hill Alginon's Breakaway
SD: Copper Hill Winter Sunrise 14*M

Dam: SGCH DKGH Playboy's Rosette
DS: SGCH ++*B J&R Spirit's Dakota Playboy
DD: SGCH DKGH Enferno's Rose

DOB: March 11, 2019


I am expecting to see Rosary climb to the top of her classes in the next couple of years. As a yearling milker in 2020 she is quite immature compared to her peers. Her mammary system is one of the most balanced in our herd with a pretty, smooth fore udder extension as well as a rear udder attachment that is snug, high and wide. I love the way she milks out with no excess tissue. I would certainly like to see a little longer ears on Rosary though but I certainly would not want to forfeit anything else for longer ears.


2020 Show Wins
Yearling 1st Freshener



Quad State Classic, Sioux Center, IA
(Judges: Ashley Scheel, Joseph Larson, Cameron Jodlowski)
2nd of 4 in Ring 1
2nd of 4 in Ring 2
2nd of 4 in Ring 3



NDGA Show, Weeping Water, NE
(Judges: Mark Baden, Dan Greene, Jennifer Lawrence)
1st of 4 in Ring 1 - 1st udder
1st of 4 in Ring 2
2nd of 4 in Ring 3



Cumulative Show Wins



2019 (Junior Doe) - 3x 1st, 2x Jr. Champion, 1x Best Jr. Doe in Show




Breeding/Kidding info


Rosary's Photos...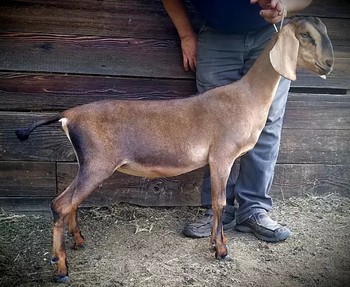 Junior Doe




Dam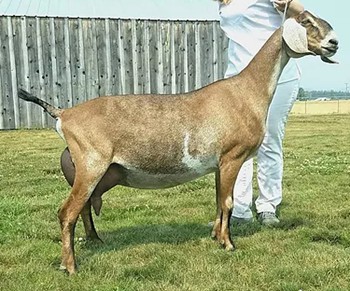 SGCH DKGH Playboy's Rosette
3-05 Ex90 (VEEE)



Dam's Dam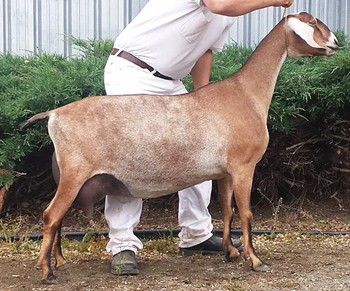 SGCH DKGH Enferno's Rose
7-03 Ex91 (VEEE)



Sire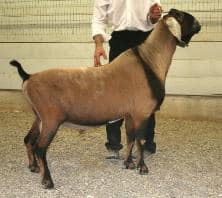 SGCH ++*B Copper Hill Breakaway's Sonset