DKGH Sonset Rosary
2019 Colorama Sale Doeling
N2027553
(Click on Registration #)
G6s Normal by Parentage

2 Yr Old 2nd Freshener


Sire: SGCH ++*B Copper Hill Breakaway's Sonset
SS: SGCH ++*B Copper Hill Alginon's Breakaway
SD: Copper Hill Winter Sunrise 14*M

Dam: SGCH DKGH Playboy's Rosette
DS: SGCH ++*B J&R Spirit's Dakota Playboy
DD: SGCH DKGH Enferno's Rose

DOB: March 11, 2019


Rosary is one of my favorite does for personality. However, she is extremely difficult to get a good picture of as she wants to continually look around at what is going on. She has a very pretty mammary system and is a joy to milk as she is an easy milker and milks down to nothing with that buttery soft feeling udder. Rosary is a very long bodied doe……now if I could just give a little more length to her ears. She is slow to mature and we were starting to see that happen as we neared the end of the 2021 show season. I am looking forward to seeing how she does in the show ring next year as I think she is only going to improve as she matures. A good part of the time it was her herd mate, Evening Affair that placed above her at the shows in 2021 where she stood second.


2021 Show Wins
2 Yr Old 2nd Freshener



Boon Companion, Sedalia, MO
(Judges: Rebecca Nix, Tessa Magiulli, Kris Fraley, Jane Bailey )
4th of 11 in Ring 1
3rd of 11 in Ring 2
1st of 8 in Ring 3
2nd of 11 in Ring 4



Quad State Classic, Sioux Center, IA
(Judges: Richard Grossman, Bob Bartholomew, Scott Bice)
5th of 6 in Ring 1
5th of 6 in Ring 2
2nd of 6 in Ring 3



Nebraska Dairy Gloat Association, Syracuse, NE
(Judges: Karen Smith, Grace Toy, Dan Laney)
2nd of 8 in Ring 1
2nd of 8 in Ring 2
2nd of 8 in Ring 3



Missouri State Fair, Sedalia, MO
(Judges: Todd Biddle )
2nd of 12



Nebraska State Fair, Grand Island, NE
(Judges: Julie Matthys & Cameron Jodlowski )
2nd of 7 in Ring 1
2nd of 8 in Ring 2



Cumulative Show Wins



2020 (Yearling Milker) – 2x 1st, 4x 2nd, 1x 1st Udder of Class
2019 (Junior Doe) - 3x 1st, 2x Jr. Champion, 1x Best Jr. Doe in Show




Breeding/Kidding info


Rosary's Photos...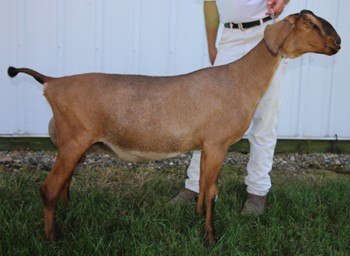 Yearling 1st Freshener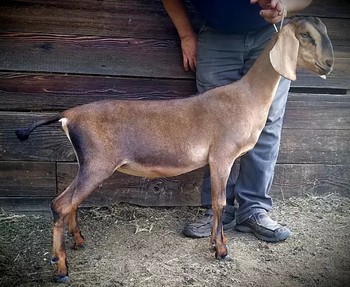 Junior Doe




Dam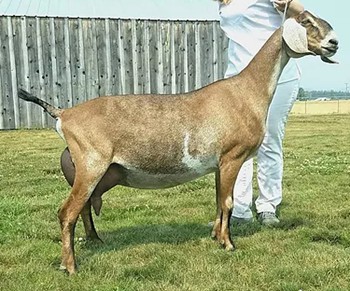 SGCH DKGH Playboy's Rosette
3-05 Ex90 (VEEE)



Dam's Dam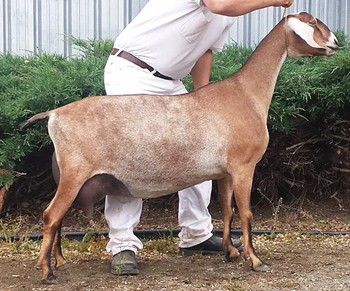 SGCH DKGH Enferno's Rose
7-03 Ex91 (VEEE)



Sire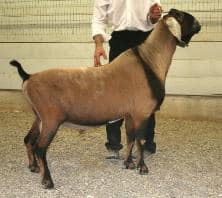 SGCH ++*B Copper Hill Breakaway's Sonset