DKGH Full Evening Affair
2019 ADGA Spotlight Sale Doe
N2020425
(Click on Registration #)
G6s Normal by Parentage
Sire: SGCH +* B Lakeshore Full Throttle
SS: SG ++*B Kastdemur's LH Full Service
SD: SG Lakeshore Farms RCS Shasta *M
Dam: SGCH DKGH Rockin' Eve
DS: SGCH DKGH Playboy's Rock It
DD: SGCH DKGH Cid's Emmy Eva

DOB: March 9, 2019


Evening Affair is one of those first freshening 2-year-olds I am really excited about this coming spring. If I were to make an improvement in her it would be to give her just a little more length of body. She has beautiful general appearance and that escutcheon area of hers is awesome with teats hanging straight down. I have figured out that if the teats are not straight down as a junior they most likely will not be when that doe freshens.


2020 Show Wins
Dry Yearling



NDGA Show, Weeping Water, NE
(Judges: Mark Baden, Dan Greene, Jennifer Lawrence)
3rd of 11 in Ring 1
1st of 11 in Ring 2, Res. Jr. Champion
2nd of 11 in Ring 3



Breeding/Kidding info



Evening Affair's Photos...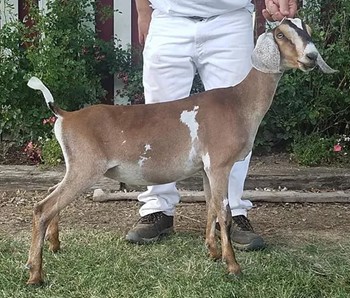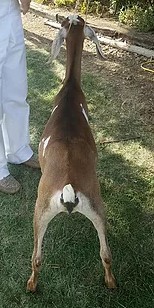 Junior Doe



Dam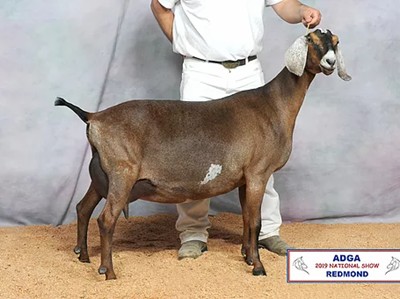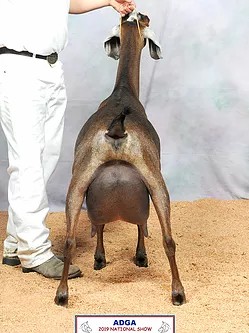 SGCH DKGH Rockin' Eve
3-03 E92(EEEE)
2nd place 4 Yr. Old with 1st Udder 2019 ADGA Natls.
(Photos courtesy of Dan Greene)



Dam's Dam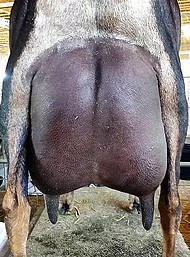 SGCH DKGH Cid's Emmy Eva
5-05 Ex92(EEEE)


(Photos courtesy of Dan Greene)





Three Generations of Lovely Udders...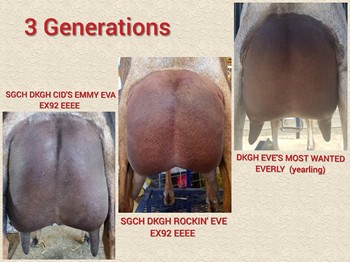 SGCH DKGH Cid's Emmy Eva Ex92(EEEE)
SGCH DKGH Rockin' Eve Ex92(EEEE)
DKGH Eve's Most Wanted Everly (yearling)


(Photo courtesy of Dan Greene)






Dam's Sire



SGCH DKGH Playboy's Rock It
Elite Sire
4-05 Ex91(EEE)
(Photos courtesy of Dan Greene)